Commercial Lending
We know that our community is made of all types of businesses. That's why we have solutions that can help you with all types of expenses.
Find a Branch
Our commercial loans can bridge your cash flow gaps; whether you're starting a new business or you're ready to expand. We've been doing this type of lending for over 100 years, which means strong lending know-how and personal insights about our community. Qualities that you want in your commercial lender. You don't have to take our word for it. Just ask some of your neighboring businesses — we've helped many of them too.
While you're focusing on your business and making it profitable; we are right by your side to make sure you have the necessary cash and resources. We'll also navigate you through the application process – making it smooth and simple. When it comes to qualifying, you can use all types of assets as collateral, like inventory, machinery and real estate. And, we save you money and time by giving you the best rates available and turning your application around quickly.
Smart
The right financial resource for all your business needs
Solid
Depend on a bank with solid lending know-how
Informed
Expert advice from local lenders
Simple
Easy, flexible and fast qualifying
Better Business Banking Starts Here
Better Business Banking Starts Here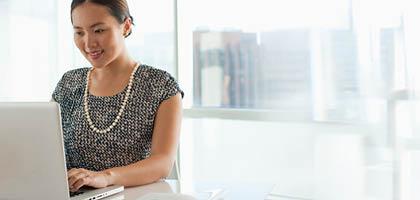 Better Business Banking Starts Here
Owning a business is challenging, but there are ways to make business banking easier, especially online. We have helpful cash management and remote deposit tools, as well as information on cybersecurity and commercial lending.