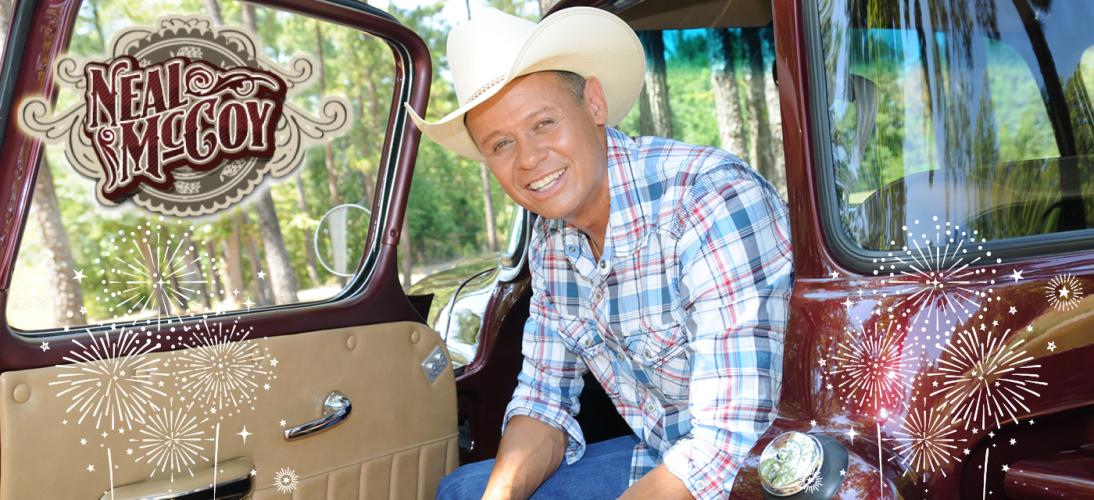 The Fourth at the Four Way
Join us for a fantastic night of music featuring Neal McCoy.
On July 4th, Newcastle is proud to host the Second Annual Fourth at the Four Way.
The Williams Brothers Band along with Nate Smith and the Caddywhompus Band will accompany Neal McCoy as he takes the stage at 8:00 p.m.
Gates will open at 4:00 p.m. at Pinnacle Bank in Newcastle. Bring your lawn chairs and blankets, and get ready for all the fun. There will be bounce houses for the kids, as well as food and beverage vendors for the adults. Just stop in the Pinnacle Bank branch in Newcastle, call the News Letter Journal at 307-746-2777 or purchase tickets online. Come join us for a night of music and community fun!
Find the Newcastle Branch
Stop in anytime to purchase your tickets at the branch.
Find a Branch
Visit Us On
FaceBook
Check out our FaceBook page for more information.
Click Here
Find
Tickets
Click here to snag tickets for all of your friends and family.
Find Tickets