Each community Pinnacle Bank is a part of is unique and full of potential.
We're proud to support the events and organizations that make them a great place to live. Check out our current Community Spotlights to learn more about a few of the organizations and events we support.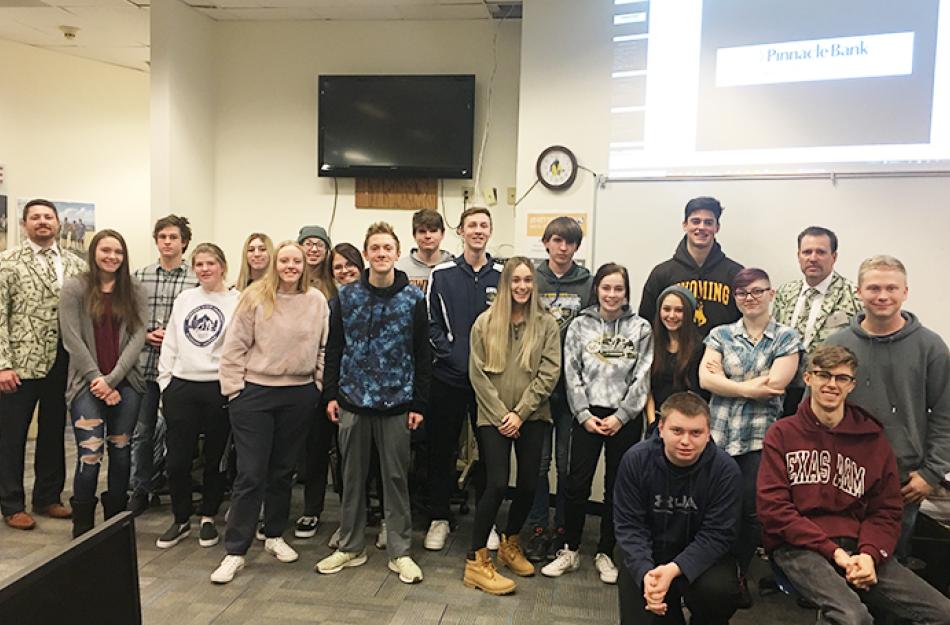 Dedicated to Our Schools and Future Community Leaders
Throughout our great state, you'll find schools that are second to none. And we enjoy collaborating with them, through a variety of initiatives and programs.

Whether it is volunteering in classrooms, encouraging entrepreneurial spirit in youth, sporting our Game Day apparel, or offering School Pride Debit Cards, we're proud to support students, teachers and staff. Why? Because we believe community engagement is a vital part of successful schools and positive development of our future leaders.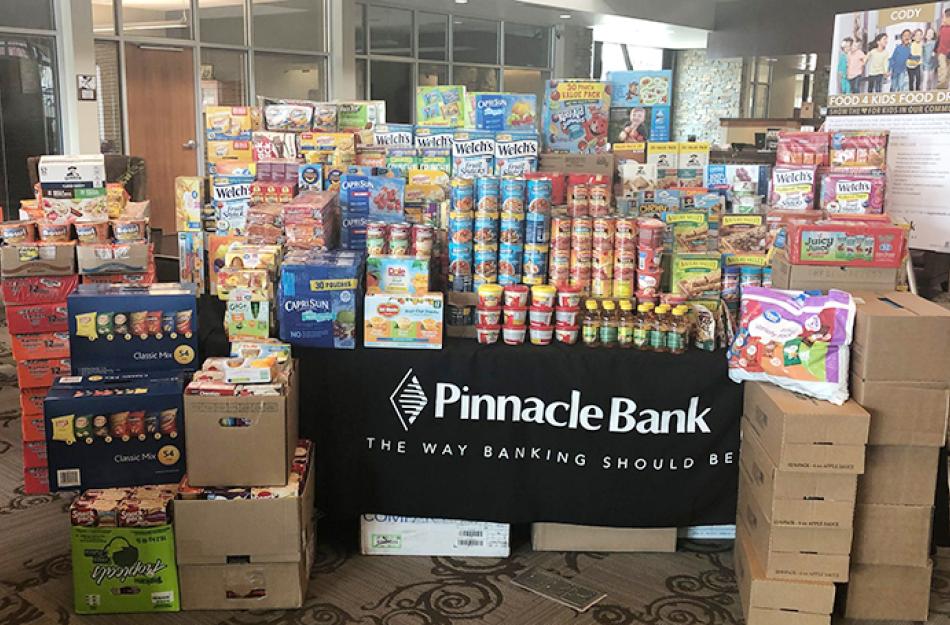 Proud Supporter of Local Efforts to Alleviate Child Hunger
For many local children, school meals may be the only meals they eat - what happens over the weekends? Local backpack programs help fill this void, providing bags of food on Fridays with enough food to feed them through the weekend.

With the help of our customers and communities, our food drives help stock the pantries of local backpack programs, with months' worth of food. We are humbled by the gracious work of these programs and their volunteers, and we are honored to partner with them every year.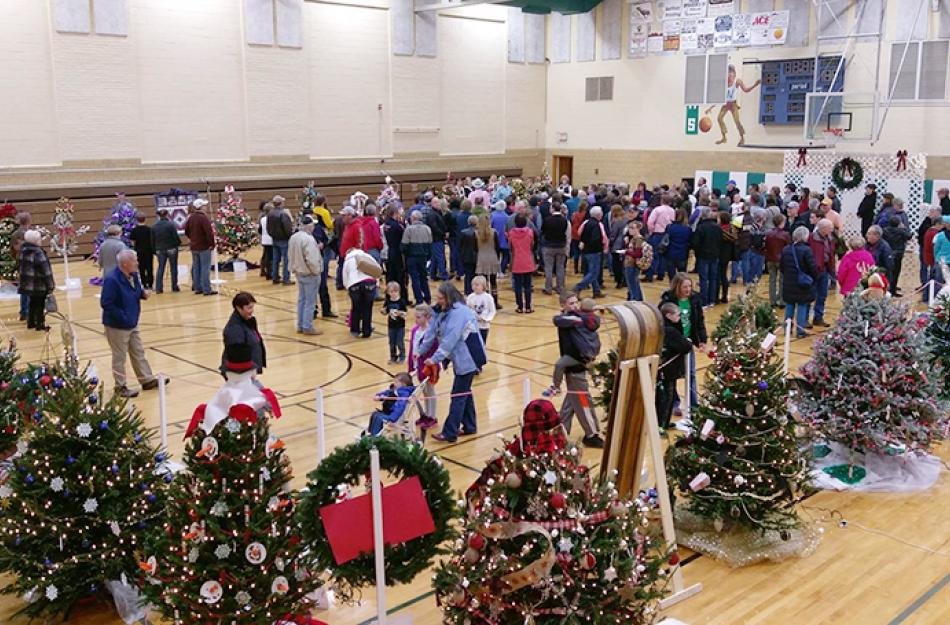 Shop – Give – Promote – Enjoy Local.
We're proud of the work we've done, helping many businesses' grow through our traditional banking services. But just as important to us is our commitment to driving prosperity on our main streets as an active participant outside of the bank.

From our Christmas x 2 program to our Presidents handing out "Chamber Bucks," to hosting our Festival of Trees events benefiting local charities and non-profits, and much more, it is our mission to continually reinvest in and support the small businesses, who are the backbone of our communities.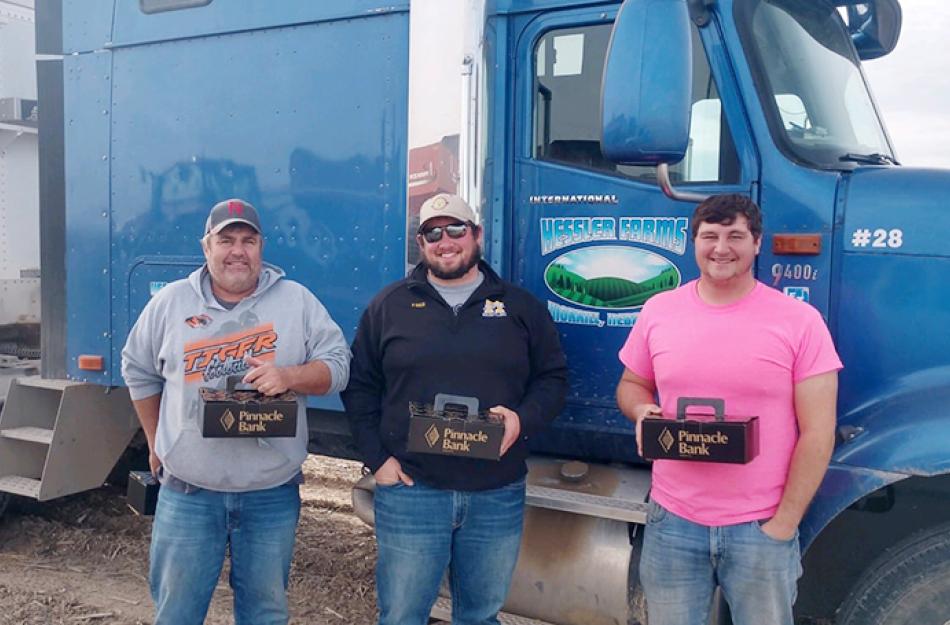 Our Ag Roots Run Deep and Continue to Grow
Since we were built by a family of farmers and ranchers, it's only natural you'll still find us fully immersed in our ag communities. We value the tireless work of our farmers and ranchers, knowing they are responsible for the food on our tables, helping employ our neighbors, and continually investing in the well-being of our communities and country. Which is why we enjoy stopping by their fields with treats or helping brand their cattle on the weekends. We're also proud to help support the future of this industry with our County Fair involvement and championing 4-H, FFA and other ag-centric, youth programming and education.